Saree is one of the most beautiful traditions women wear in India. Different regions of India portray different art styles through detailed thread works in this traditional clothing item. Even though sarees can be worn in various ways, with the modern culture of mixing Western fusion in traditional clothes, sarees have not been left behind by the young generation.
Among the 700+ categories offered by Meesho; a seller can easily choose the category of 'Saree' to build their business.
Here is a simple step-by-step guide on how you can sell Sarees in Meesho and earn profit.
Step 1
The very first thing that you need to do is download the app and register as a seller in Meesho with all the necessary information. Read the detailed guide on signing up as a Meesho supplier here.
Step 2
Now it is time to upload the product catalog. You can list the sarees one at a time but if you have a lot of them then just create an Excel sheet of up to 9 products and upload them in bulk. In case of bulk upload, make sure to list similar products in one sheet so that it is easier for your customers to find what they are looking for.
For example, do not put cotton sarees with silk sarees, or fancy party wear Sarees with casual ones.
Step 3
Next, select the correct category for your saree. There are many sub-categories of sarees such as Georgette Sarees, Lahengas, Bridal Sarees, Silk Sarees, and many more. Choose accordingly.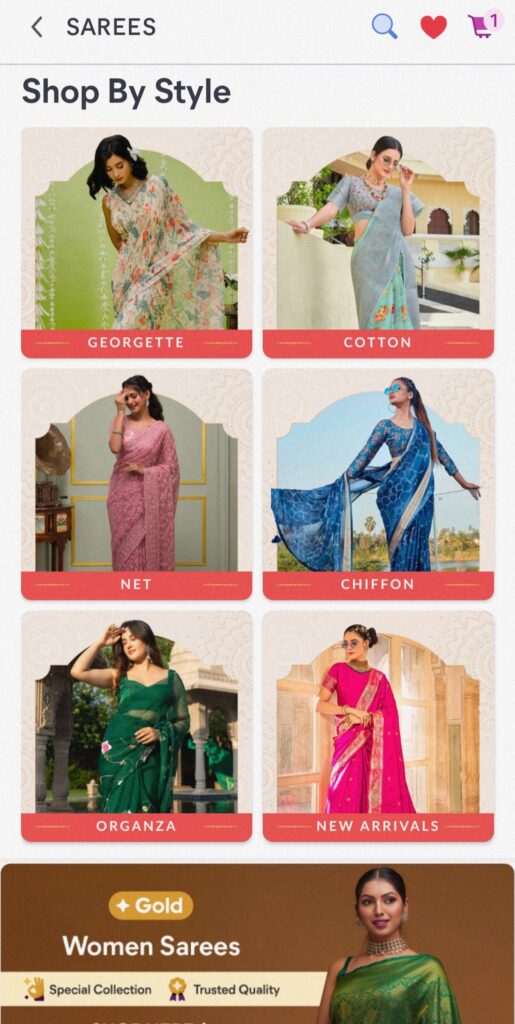 Step 4
Once you select the category, the most important part is to upload the product photos. It is recommended to upload more than one image. The first picture should be a clear front image with no props and distractions. Meesho does not allow logos or watermarks in the product images so make sure to get clear images of the product from different angles to show the detailing on it. Use Blend Photo Editor to remove the background of any image and add a white backdrop which is appropriate for Meesho listings.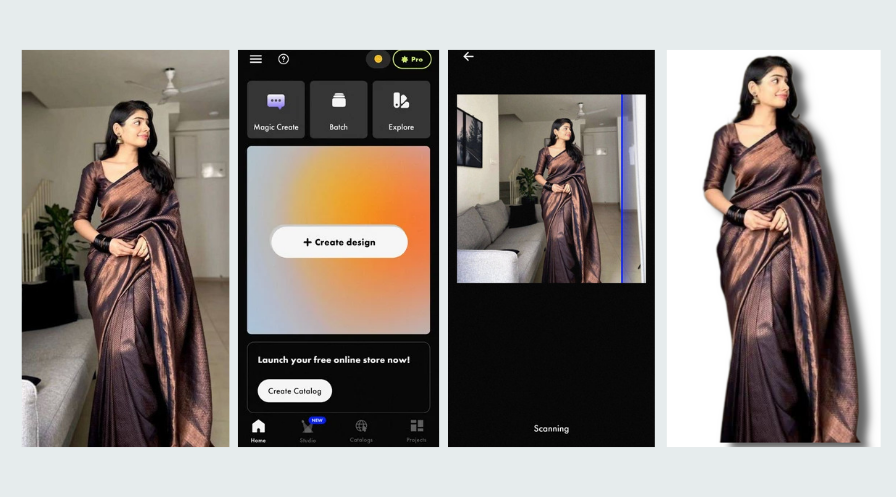 Step 5
Add detailed and accurate product descriptions for each product to help your products reach your potential buyers. Mentioning Style, Pattern, color, and if includes a blouse piece is compulsory. Write a brief description using simple words to add further details like overall material, detailed work material, Saree trend, Occasion, and Length of both blouse and saree. Make necessary changes if needed and once you are done with the process, click submit to go live with your listing.
Step 6
After uploading your listings, you can promote the listed items in various ways. Meesho offers 'Meesho Ads' for sellers that can help you get more visibility and attract potential buyers by carefully controlling the duration, cost, and theme of the ads all by yourself. Sellers can also share their listings through various social media such as Facebook, WhatsApp, Instagram, and so on. Download Blend Photo Editor to create high-converting product photos that are critical in e-commerce businesses. Use Blend to automatically remove your product photo's background and showcase your products with thousands of templates across all top e-commerce product categories.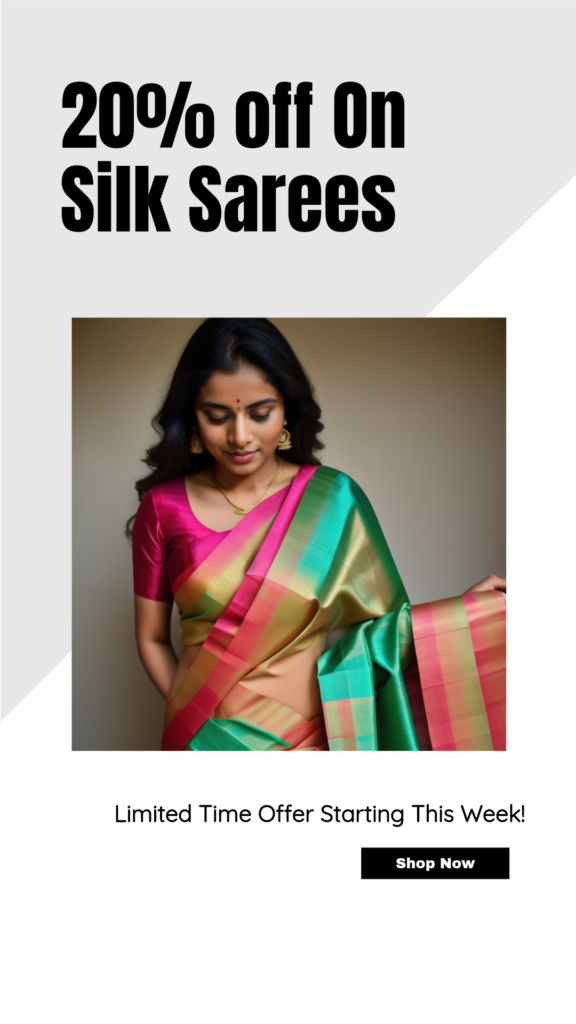 Happy Selling!