Back in 2015, when the e-commerce industry of the country was experiencing notable growth throughout the year. Two young entrepreneurs from IIT Delhi Vidit Aatrey and Sanjeev Barnwal proposed India's first commission-free e-commerce startup to serve as an opportunity for individuals who lack capital to run their own businesses.
Meesho which stands for 'Meri shop' or 'Apni dukaan' was originally known as 'Fashnear', was founded with the motto of women's empowerment, and within four years of foundation it attracted over a million active users from all over the country. Individuals found new hope and opportunity to start a business from the comfort of their homes with zero investment. Just downloading and registering on the application is enough to become a Meesho seller and start selling.
Later the company also introduced a user-exclusive forum called the Meesho Community. Like any other forum, this is a place where users which include both the buyers and the sellers can easily share their experiences and stories to inspire others with their posts. Communicating with your buyer or seller is always a good way to build trust and bonds. Hence, engaging in fun polls or reviews with trending hashtags can be an easy path to attracting potential viewers.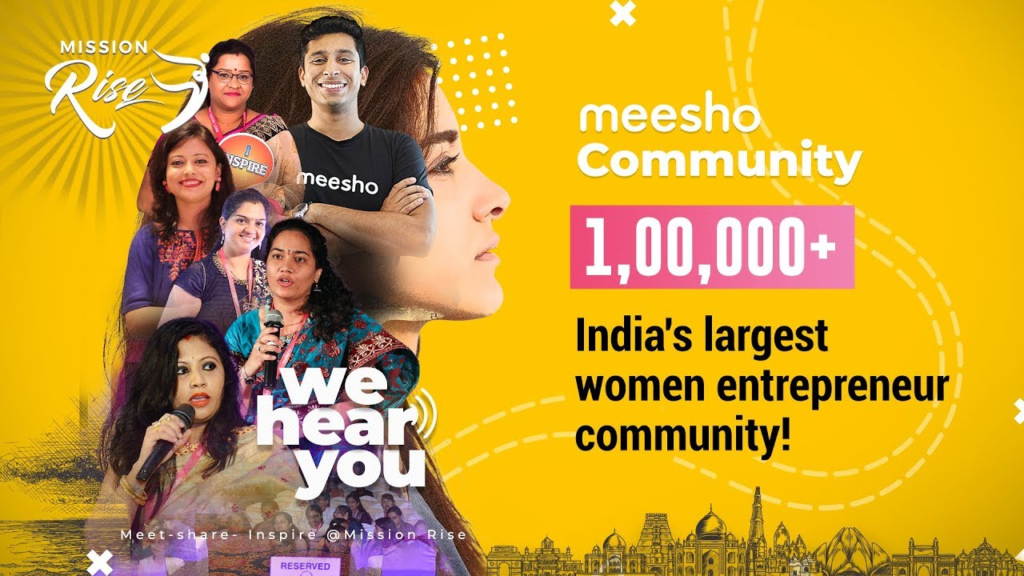 Here is how you can join the Meesho Community and connect with co-users to grow your business.
FAQs
How can I register as Meesho Seller?
Registering on Meesho is as simple as buying an item online. The very first thing you need to do is download the application and log in with your mobile number. Go to 'Account' and scroll down to select 'Become a Supplier'. Add your Shop name, GSTIN, and bank account details to start selling as a Meesho supplier. To know more, follow this guide on how to sell on Meesho.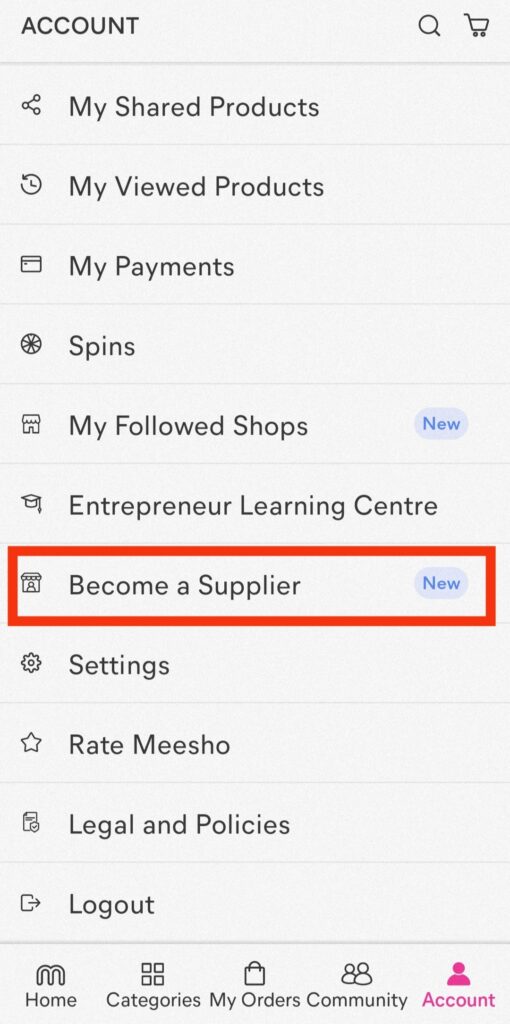 Where can I find Meesho community?
Meesho is designed in a very simple way so that anyone can use the app without trouble. Once you open the application you can find the Meesho community tab between the 'My Orders' tab and the 'Account' tab at the bottom.
How can I start posting on the Meesho community?
At the bottom of the Community tab, right above the 'My Orders tab, there is a white plus sign in a pink circle. Click that button to start creating your own posts on Meesho Community.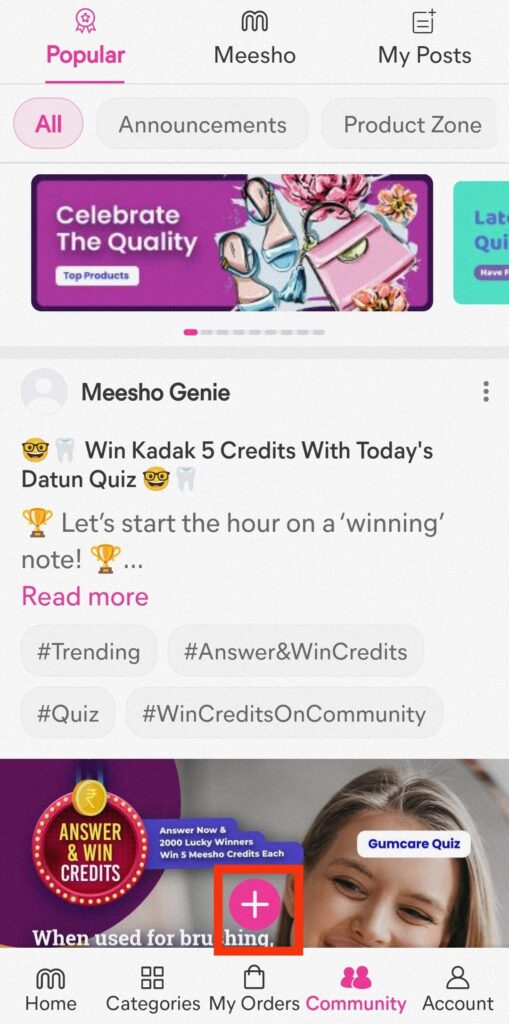 How to click professional photos for Meesho product catalogs?
Create professional product photos with Blend. High-converting product photos are critical in e-commerce businesses. Use Blend to automatically remove your product photo's background and showcase your products with a white background as a necessary rule for Meesho product photos.
How can I market my Meesho products?
Marketing Meesho products is way easier than other e-commerce platforms. Meesho is specially created to share and market Meesho catalogs on different social media platforms such as WhatsApp Business, Facebook, and Instagram. Meesho also allows users to market their items with Meesho Ads which is entirely controlled by the user itself. To learn more about Meesho Ads read this article on how to market Meesho products.