For popular and growing e-commerce marketplaces such as Meesho, customer support is an important way to directly deal with queries and complaints from both buyers and sellers.
What is Customer Support
Customer support is basically a service that users can use to get assistance in using the platform. Customer support usually works as a one-on-one conversation between the company and the user. It can be via chat or call that the user renders their problem and the service provider offers the solution.
There are two ways a Meesho user can reach out to the company for help.
The Contact Us tab in the help screen.
Step 1: Go to 'Account' on the Meesho App.
Step 2: Click on 'Help Centre'.
Step 3: Scroll down to click on 'Browse all help topics'.
Step 4: You will find multiple options on inquiry topics, If not of the options matches your problem then click on 'Can't find issue' followed by 'My issue is not listed anywhere, What should I do?'
Step 5: You will find 2 options, 'Chat with us' and 'Call me back'. You can click whichever you are comfortable with and then select the language of your choice. Wait till they get back to you.
Support tool in the Meesho supplier panel.
The Meesho Supplier Panel is the one-stop solution for a Meesho seller. Not only cataloging and advertising, but a seller can also find the Support Tool for any kind of inquiry here.
Step 1: After logging in on the Supplier Panel with Email ID and Password, click on the 'Support' button shown on the left side.
Step 2: You will see two tabs on the Support Page. Click on the 'Help' tab to find frequently asked questions of other sellers. You will find a list of common questions on this page, scroll down to find your problem.
Step 3: Under the 'Help' tab you will find the 'My Tickets' tab. If you cannot find your problem in the 'Help' tab, you can come here and raise a ticket to ask for help. Click on 'Raise a Ticket' and upload the important documents that you are asked for. The Meesho support team will get back to you.
Step 4: You will find all the raised tickets and their status in the 'My Tickets' tab anytime.
FAQs
How can I register as Meesho Seller?
Registering on Meesho is as simple as buying an item online. The very first thing you need to do is download the application and log in with your mobile number. Go to 'Account' and scroll down to select 'Become a Supplier'. Add your Shop name, GSTIN, and bank account details to start selling as a Meesho supplier. To know more, follow this guide on how to sell on Meesho.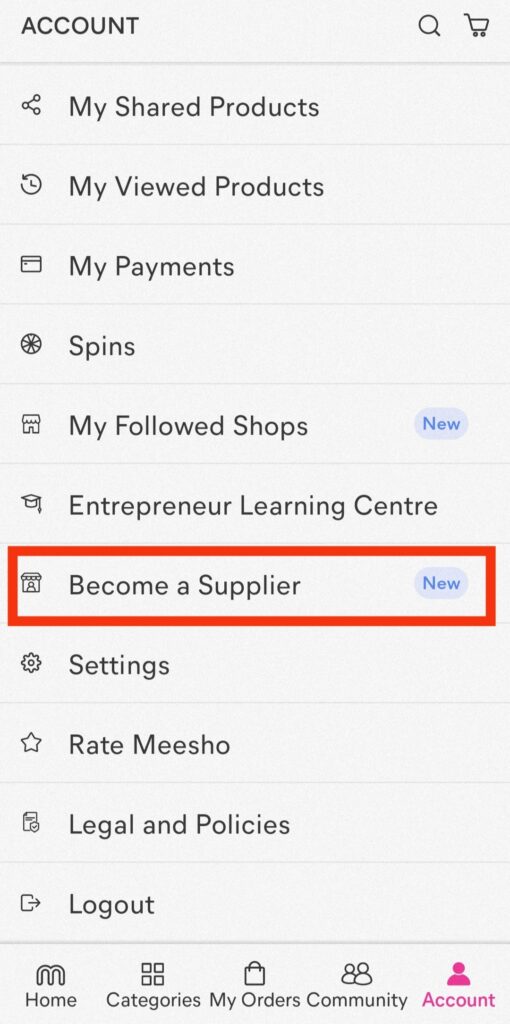 Where can I find the Meesho community?
Meesho is designed in a very simple way so that anyone can use the app without trouble. Once you open the application you can find the Meesho community tab between the 'My Orders' tab and the 'Account' tab at the bottom.
How can I start posting on the Meesho community?
At the bottom of the Community tab, right above the 'My Orders tab, there is a white plus sign in a pink circle. Click that button to start creating your own posts on Meesho Community.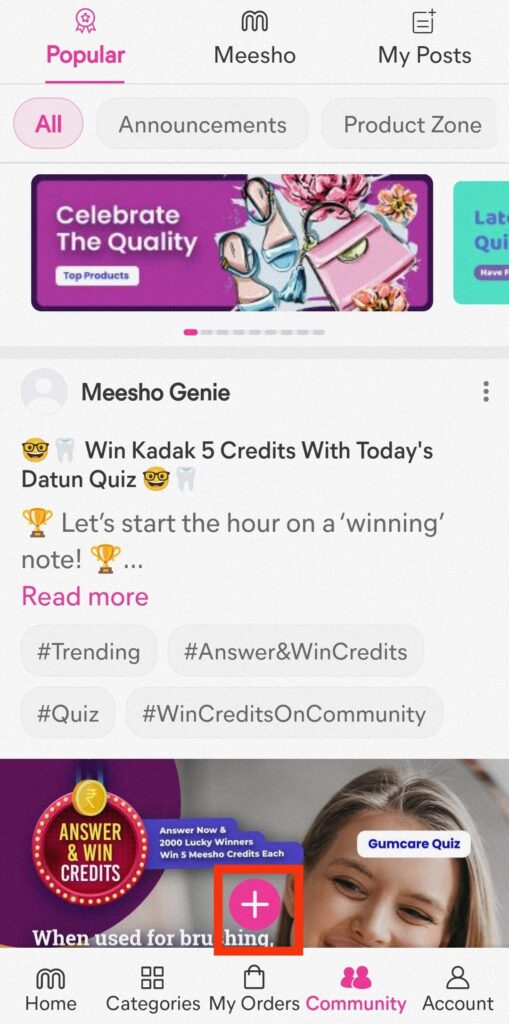 How to click professional photos for Meesho product catalogs?
Create professional product photos with Blend. High-converting product photos are critical in e-commerce businesses. Use Blend to automatically remove your product photo's background and showcase your products with a white background as a necessary rule for Meesho product photos.
How can I market my Meesho products?
Marketing Meesho products is way easier than other e-commerce platforms. Meesho is specially created to share and market Meesho catalogs on different social media platforms such as WhatsApp Business, Facebook, and Instagram. Meesho also allows users to market their items with Meesho Ads which is entirely controlled by the user itself. To learn more about Meesho Ads read this article on how to market Meesho products.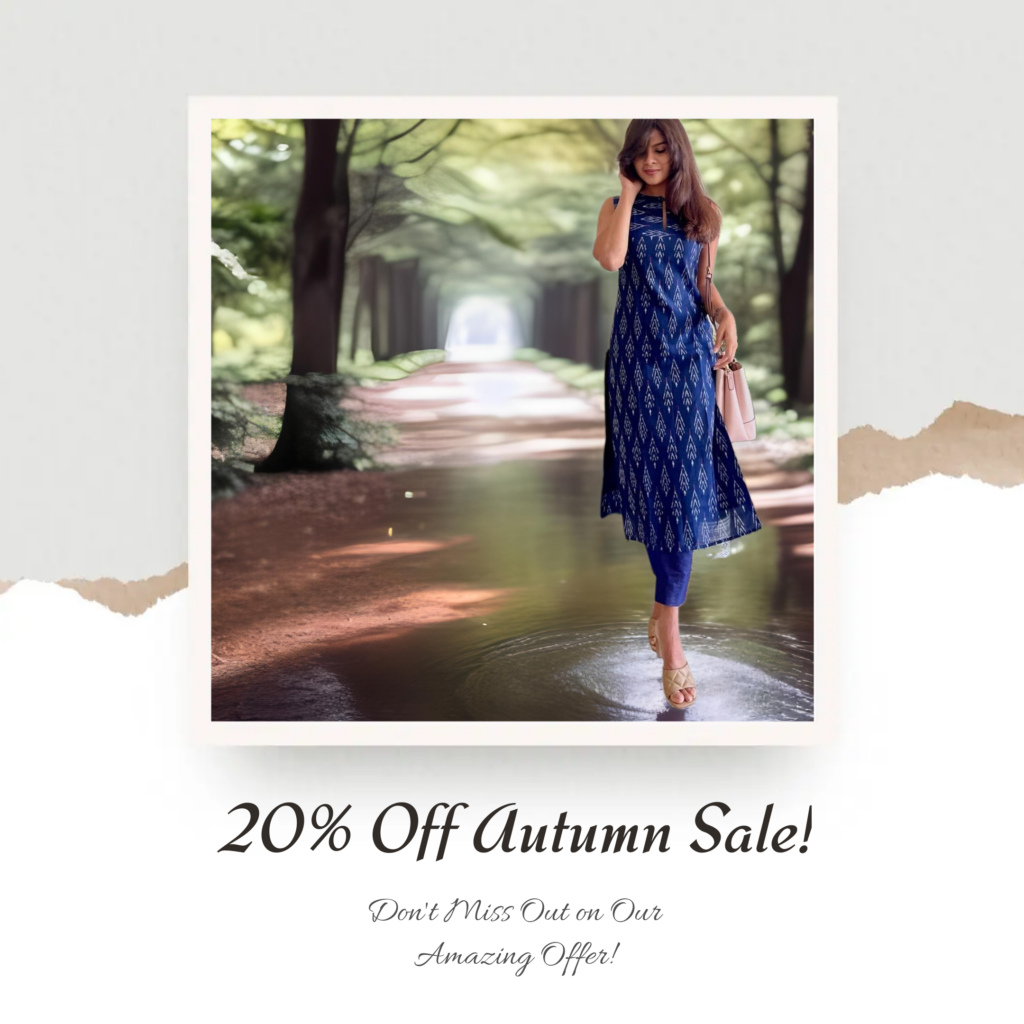 Happy Selling!