E-commerce business owners gain the most profit around Thanksgiving because this is the time of the year when we meet our loved ones and share gifts. So don't waste any more time and decorate your website with attractive product advertisements for Thanksgiving and Black Friday deals and get ready for the big day!
Product advertisements are the easiest way to promote and boost conversion for both online and offline brands, especially during the festive seasons. With Blend's help, create fantastic product images and attract potential customers to your brand effortlessly.
How To Edit Images With Blend?
Follow these simple steps to create product advertisements in just a few minutes.
Step 1: Visit Google Play Store or Apple's App Store to download the Blend app. Sign in and get started.
Step 2: Upload your product photos one at a time or in bulk and let Blend's AI-powered technology create pixel-perfect cutouts in just seconds. Ensure the lighting, angles, and quality of your pictures while taking photographs.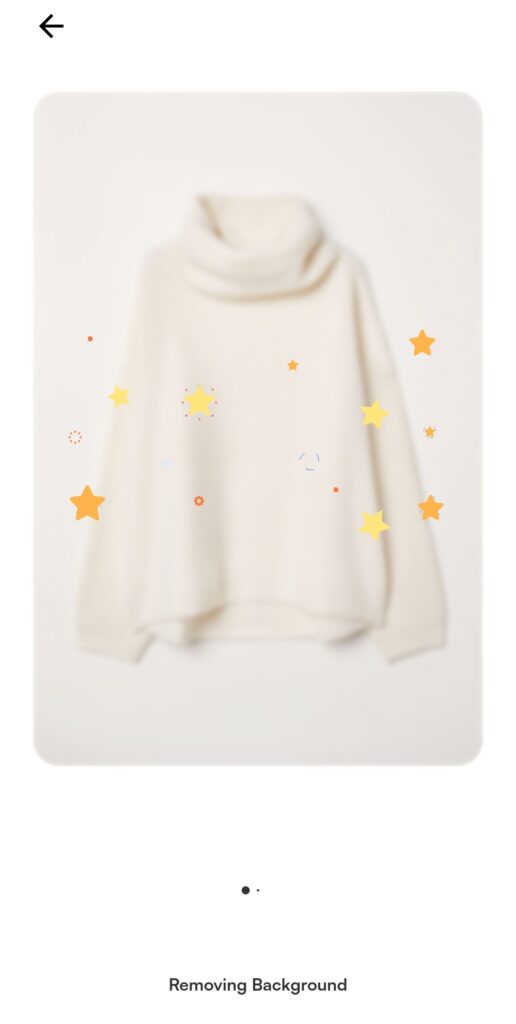 Step 3: Blend provides 5000+ editable templates. So do not hesitate and apply any template that you see fit for your brand and theme. Go to the search bar and type Thanksgiving to get all the fantastic Thanksgiving templates and use one of them.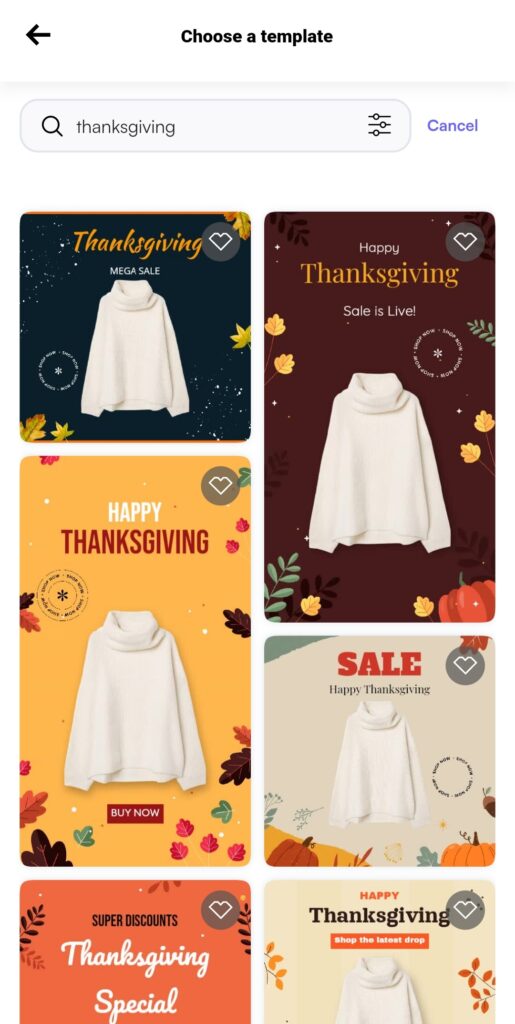 Step 4: Edit your product's size, position, and other details on the template and fill in the information according to your necessity.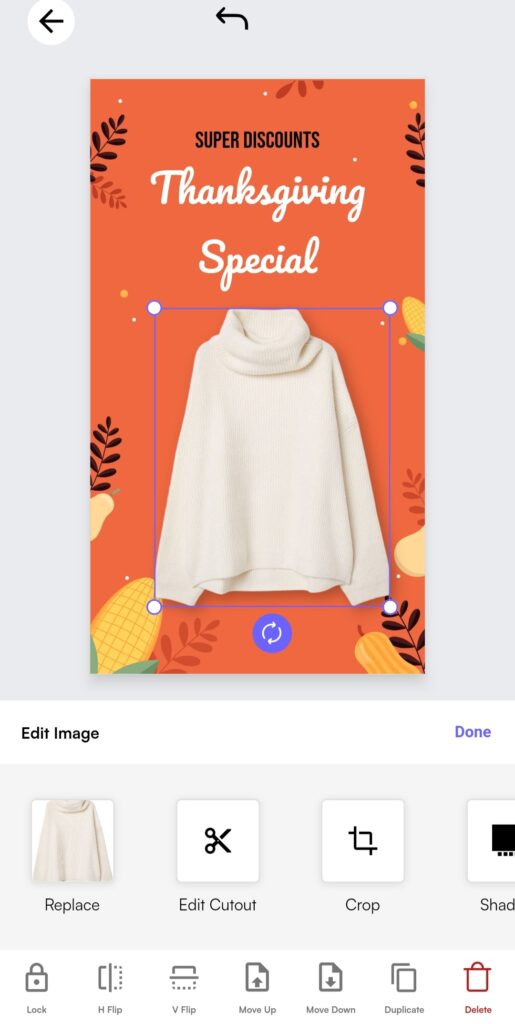 Step 5: When you are satisfied with the result do not forget to save your final edit in your gallery. You can choose a jpg or png format to download your edited image. Blend also saves your edits in 'My Design' for future access so that you do not need to use your storage to keep the images.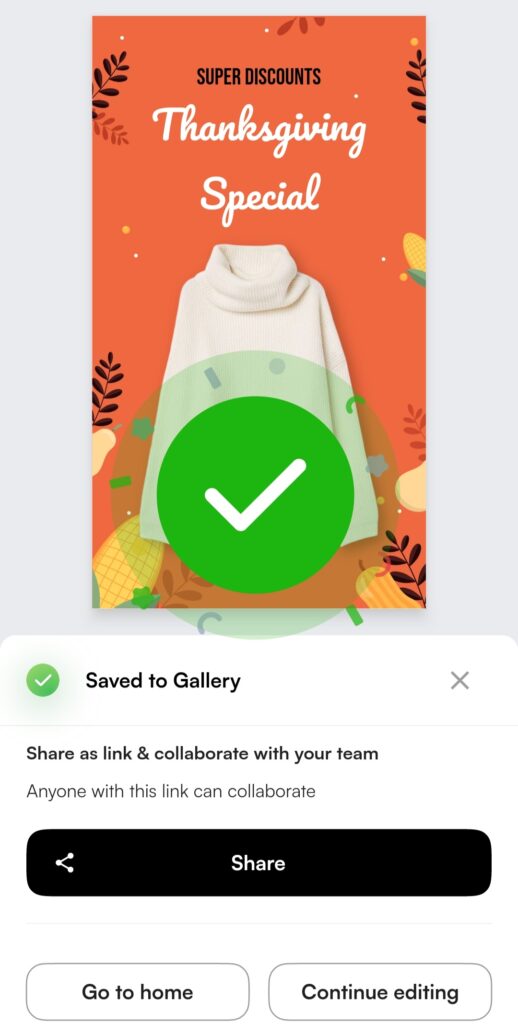 Follow these basic steps in Blend to edit your product advertisements and grow your business this Thanksgiving. Good luck!